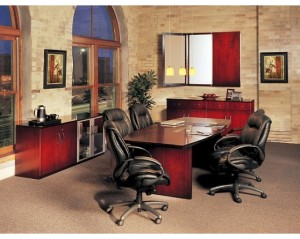 Buying office furniture seems as simple as visiting a showroom or website and choosing the furniture that you like best. However, people buying office furniture often make mistakes that can waste their time and money. Here are five office furniture buying mistakes and how to avoid them.
Vision
Many people buy office furniture for sale without considering the future needs of their business or home office. Before you buy, think about how you want the office to function two, five and 10 years down the road.
Value
Used office furniture for sale often looks enticing. However, buying for price, not value will cost you more in the long term if the items fall apart and have to be replaced. Choose high-quality items that you can afford.
Look
You really wanted leather for the office chairs, but you thought cloth might be more durable. One year later, you regret the decision. Remember to choose the fabrics and finishes you love as well as those that serve the needs of the office.
Plan
Whether buying new office furniture for sale or used office furniture for sale, always have a plan. Consider creating a space plan for the office that includes measurements, chair count, desk count as well as storage needs. A reputable dealer will be able to assist you.
Dealer
Plenty of businesses sell office furniture, but only a few specialize in helping customers find the right, high-quality office furniture to suit their needs. Choose a dealer such as Office Bargain Center that will guide your purchase and stand beside you after the sale.