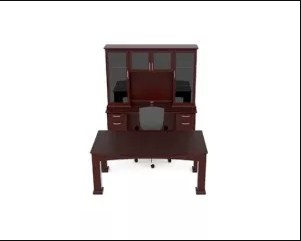 More and more these days, people are choosing to operate their businesses from home. In fact, it is expected that the amount of home-based workers will increase by as much as 43 percent by 2016. As such, the demand for quality home office furniture is expected to increase as well.
Desks and Chairs
The most important pieces of office furniture for any home-based business are desks and chairs. This is where you will be conducting most of your work, so you should make sure that your chair is comfortable and your desk can accommodate all of your equipment and supplies.
Filing Cabinets and Bookcases
Even in today's high-tech world, you will still need to keep a filing cabinet for such things as paper receipts, important forms and invoices. Additionally, bookcases come in handy to store your valuable reference material and log books. However, when choosing filing systems and bookcases, be sure to consider any space limitations you may have.
The Importance of Visual Appeal
Studies show that people are happiest when they are working in pleasant surroundings. With that said, when looking for used office furniture for sale, choose those pieces that are attractive and pleasant. Fortunately, there is a vast array of new and used office furniture for sale online that is both affordable and attractive.
Finding the right office furniture for your home-based business does not have to be difficult. When you shop www.Office-Bargains.com and follow the useful tips described above, you can design a home office that is comfortable and offers a pleasant work environment for your business.