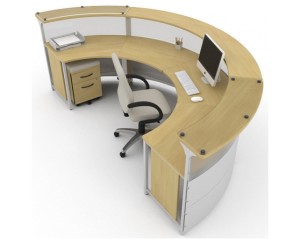 If you are a business owner in Florida, you know that furniture is an essential part of your office. However, it can be difficult finding top-quality furniture that is both affordable and attractive at the same time. Corporate Office Interiors can put an end to your search.
Serving All of Florida
Finding office furniture in Jacksonville, Fort Myers or Tampa has never been easier when you choose to shop with Corporate Office Interiors. In fact, OBC offers quick and affordable delivery to any business in Florida in Broward, Dade and Palm Beach Counties.
Access at Your Fingertips
Whether you are looking for office furniture in Jacksonville, Pompano Beach or any other Florida location, all of OBC's top-quality products are just a click away. Furthermore, you will find a large assortment of designs, materials, brands and prices to fit into any tastes or budget.
100% Satisfaction Guaranteed
Perhaps the best thing about choosing OBC for your office furniture needs is their 100 percent satisfaction guaranteed policy. If you are not completely satisfied after receiving your furniture, you can request OBC's installers to pick it back up and you will receive a full refund.
Products Available
At Corporate Office Interiors, you will find a large selection of office furniture by top brands including Artopex, Cherryman, Devon, Ergonomics Solutions, Futura and Rudnick. Some of the products available from OBC include wood desks, laminate desks, workstations, reception furniture, office chairs, glass desks and bookcases. Browse our website today for all of your office furniture needs.